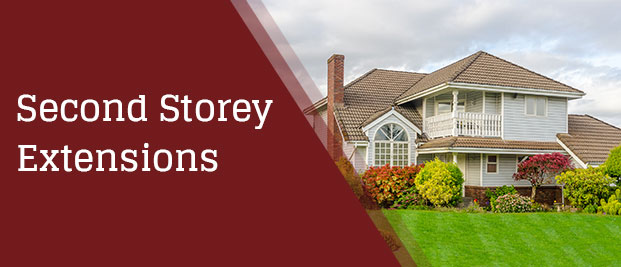 If you're running out of space to extend then go up!
There are many advantages to extending upwards rather than outwards. You don't have to worry about excavation requirements, removal of tree roots, or dealing with poor access due to the presence of a garage or carport and then there's the additional cost associated with having this type of work completed. The biggest bonus, you get to keep your backyard, garden, play area for kids, veggie patch entertaining area and more.
Second-storey constructions don't often impact your living areas as much either. Once completed, your home will have better views of surrounding areas and over time increase the value of your property.
If you had to relocate and buy a bigger home elsewhere you would have to pay stamp duty, removalist fees and not to mention real estate fees.
When it comes to building a second storey extension there are several factors you need to consider:
Neighborhood
What impact will you build have on your neighbors? Will they have cause for complaint? Whilst we continually work to minimise the disruption of the build for both our clients and their neighbors, we like to do our homework up front and identify any potential issues before work commences. After all, we don't want to create lifelong enemies simply to improve the view, and enhance the value of the home!
The Space of Your Property
How much space is available to build? By adding a second storey will it add value? For example, if you're living in a home with no garden, will make the home bigger add value or would the presence of loft be more significant than building an entire second storey?.
Local Council Restrictions
Are there any local council restrictions around adding on a second storey in your neighborhood? We will work with you to obtain the permits required and work within local council planning requirements.
Utilising existing materials
When we build, and depending on the client's requirements, we use the same materials in that of the original build. This ensures a sense of continuity with the existing property as old and the new complement each other perfectly.
Your Current Home Design
Our team of builders and draftsmen work around various structural limitations posed by your existing home design. By carefully distributing the weight of the second storey extensions your existing home is able to support the new structure.
So if you're considering a second storey extension to your Melbourne home anytime soon contact Delaware Homes for an obligation free quote and consultation!